Ice tea Crystal color gel Nail Poloniae
Quid est glacies Tea color gel nitorem vultus similis?
Novus Brand gel Commodum:
I) Semi-perlucidum Nail Art color Coating, Haec macerari gel Poloniae diuturna 21days
II) Prodigiosus lucere, non flavo mutato
3) Color glacialis Tea Crystal gel Nail Poloniae constantia est , lenis , mollis et facile adhibere
4) Heath pro corpore nostro, vegan et crudelitate libero colore vestitur
V) Gel nitorem facile removere
6) Bene remedium 30s sub 36v vel 48v Led et UV lamp
7) Novi Coloris Brand omnes fori transmarini sunt, sicut USA, UK, Gallia, Itlay, Netherland, omnis Euro Country.
8) Unicum formula et umbrae ex officina nostra
9) Gel 9-liber Poloniae
X) Alia plus quam 1500colors sunt available
Gel expolitio privata notam subsidium:
I) Support Customer cum Secretum Logo / Mos Brand statuam
2) Support Customer with new formula and New Color development
III) Support OEM, ODM et OBM ministerium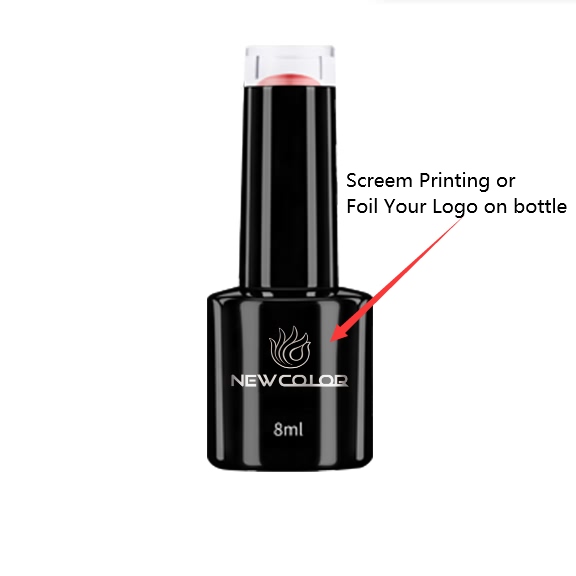 Professio Crystal / gelata Ice tea color gel Nail Poloniae ex Sinis UV gel Factory comprehendo diaphanum colorem et semi-perlucidum color
Applicare vide sicut clavus turae tuae induere stilum singularem Diamond operculum
Semi pellucidum -Brown/caffee/cinum/vinum rubeum/sapum viridis/lucem purpureum colores valde utiles ad antumn temporis
Cur nos evolvere/applicare hanc Novam Ice tea color collectionem coating?
Specail pro tempore aestatis et autumni ;Color clavus semi- brunneus dilute , spe- tea praestrictus , frigidus per totam aestatem ;
Per pictura flores et ornamenta supra vel sub colore perspicuo vestitur , textura multum emendatus est ;
Quomodo applicemus Perfecte semi-perlucidum colores gel Nail Poloniae
1. Pone clavum a effingendo, Tersus superficies clavi laminae regulariter
2. Applicare Novum Colorem Brand Base Tunica cum lavacro, remedium 60s sub LED/UV lucerna;
3. Applicare iacum nude semi-perperantem Colores gel polonicis macera, memento pileum clavum ora;Curatio 30* sub 36V/48V LED/UV lucerna;
4. Secundum lavacrum nudum semi-transperantem Colores gel Polonice macera, Cure pro 30s sub 48V/36V LED/UV iterum lucerna;
5 Flos pingens , formans vernantem exemplar , gluten adamantem , vel alium clavum artis desgini speciosius respice ;
6. Applicare Glossam top tunicam vel xxiv top cost, Cure pro 60S;
7. RADO superficies summo tunica ab Purgo.
Indicium :
Memento cap unguium ora pro quavis tunica , quaecunque basi /top coating vel gel Nail polonica semi-perlucida ;
Non applicare vulgare in cute vel cuticula
Si vis gel diuturna in clavo , tenui servi / primario applicare posset ante tunicam novam notam basim coloris
Packaging:
5gram / 8gram / 15gram gel polituram in utre , 48pcs in lance spumae vel 12 ampullae in cista , deinde in magistro Carton
Private Brand Label or Screen printing for utrem are available
Nativus color arca / ornamentum arca grata sunt
---
Previous:
Pingis Gel
Deinde:
Aurora Cat Eyes clavum nitorem
---
Epistulam tuam hic scribe et mitte nobis